Where to find the Elements designer collection?
Elements is, in various ways, very special to me. Like every Monasch rug it represents nearly 40 years of wool expertise, innovation, and craftsmanship. We have taken this to the next level by challenging Dutch designers Kranen/Gille and our in-house development team. The result, as you will experience, is a magnificent foursome that pays tribute to the classical Greek concept of earth, water, fire, and air. A colourful masterpiece in four parts that celebrates all we have to offer as the leading circular wool rug company that we are today.
Yvar Monasch
CEO Monasch by BestWool
Without an elementary understanding of the tufting process it is impossible to develop a suitable design
Credit to Kranen/Gille for their adaptiveness and ability to go beyond traditional design paths. That was the key to the success of this cooperation
Inspired by Nature's perfection
Nature has engineered life to the extent of sheer perfection. Like wool is. This incredible fibre is one of nature's free gifts that excels in versatility and presents numerous inbuilt qualities and benefits. Wool has that pure and authentic look and feel we associate with health and comfort. Wool is warm, soft, and luxurious, is fire retardant, has great acoustic value, is easy to maintain, and acts as a natural air filter. Wool demonstrates the perfection of nature, inspiring us to design and manufacture wool rugs as well as it empowers us to do so, and as sustainably as possible. The Monasch collection is the result of this inspiration and empowerment. With Elements we have taken this to the next level.
Design meets development
Elements is the result of the collaboration between the Monasch development team and Dutch designers Jos Kranen and Johannes Gille. An exciting process that challenged our in-house designers as well as Kranen/Gille.
Elements has the power that enriches a design to the level of a sensory experience. The rugs speak in spheres; they tell a story and create an attractive tension. The content
however is personally determined. Elements proves itself to be of a special class as it creates a wonderful framework for individual context and interpretation: the freedom of your own story.
All four Elements have their own signature. At first sight you might think all four Elements share the same structure. Look closer and the similarities as well as the differences will become clear. By applying innovative techniques you
Exceptional design
The layered experience of the collection reflects the challenges that the development process presents. It elevates Elements to an exceptional level of quality. The very pleasant and natural irregularity of colours and lines has been fully directed and worked out to perfection in terms of production technology.
Colours that suddenly disappear to reappear elsewhere, or stripes and bands that seem to narrow a bit, but still find their way again. The depth, which is not actually depth, but the perception of this dimension … it is the interaction of all elements within the design concept.
Insight into the manufacturing technique gives access to the possibilities. Using the specific characteristics of wool to create and reproduce the colour schemes and designs that Kranen/Gille developed resulted in a natural, attractive imperfection of wool with so much character and expressiveness.
Frank Conrad
product development director
Monasch by Best Wool
Circularity is elementary
Every Monasch rug is designed to be circular. The Elements woolen rugs are manufactured with the Niaga® technology. This enables the polyester backing to be easily decoupled from the woollen pile so that both layers can be recycled. Once a rug from the Elements collection has reached the end of its life, Monasch by Best Wool will take it back so that valuable components can be reused as raw material.
The partnership with Niaga® empowers our ambition on sustainability, in which we take responsibility for the entire life cycle of our products.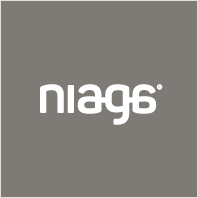 Reflecting the Monasch brand
Elements stands for the vision of the Monasch brand that embraces challenges. It is by this vision that the Monasch rug collection nowadays is considered to be one of the most beautiful available. Elevated by stunning design and innovative production techniques, every Monasch rug is truly an interior treasure.
Elements reflects high quality Dutch-designed rugs including all benefits that wool incorporates, like a healthy living and sleeping environment. We use the finest New Zealand ZQ certified wool, durable and traceable to source and with respect for nature. We personally visit our New Zealand wool partners to learn about their strategy in challenging wool growers to go beyondsustainability. We work closely with them to ensure quality standards and continually improve our performance.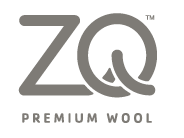 Traceable and ethical wool sourced from ZQ farms to ensure animal welfare and respect for the environment